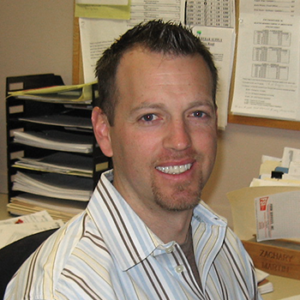 Zac Martin
President
As a third generation family member, Zac has been a part of the Stief Concrete team for 15 years.  He began by working in the field, where he built a solid foundation of first-hand experience in the industry. He then moved into the office and learned the specifics of estimating and project managing. He quickly became an essential part of the team and took on the role of head estimator/project manager, followed by General Manager, and eventually, President. When he is not in the office or out on a job site, Zac loves to spend time with his family and friends and listen to music. He also enjoys playing basketball.

Shawn Hollinger
Vice President of Site Work Division
For Shawn, Stief Concrete has always been an integral part of life. As a third generation co-owner, Shawn has grown up in the business. Following in both his father's and grandfather's footsteps, he began working at Stief Concrete at a young age. Today, he has over 21 years of experience in the concrete industry.  In addition to assisting with day to day operations and strategic planning, Shawn oversees the site work division of the company. When he's not at work, Shawn may be found train watching, traveling or biking. He also enjoys trips to the beach, and most of all, spending time with his family.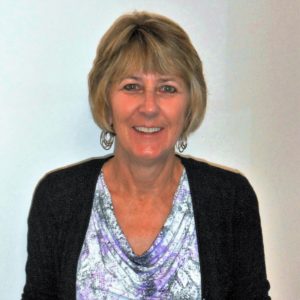 Gale McLean
Controller/HR Manager
Gale has 26 years of experience in the construction industry, and has been a Stief Concrete team member for 21 of those years.  She plays a crucial role in the company, overseeing all financial operations of the business. In addition, she is a certified. HR professional and manages all HR functions. Her dedication and work ethic are exceptional, and she is always ready to lend a helping hand wherever needed. Gale is just as busy outside of the office as she is in it. She enjoys biking the rail trails, boating on the Chesapeake Bay, and spending time with her family.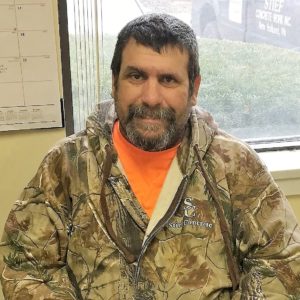 Damon Schlott
Project Manager
Since starting at Stief Concrete as a general laborer in 1984, Damon has climbed up through the ranks. From laborer he was promoted to carpenter, followed by foreman, and is now a full-time project manager. Damon works closely with both the estimators and the field workers to oversee and ensure the successful execution of projects. He manages projects in both the tilt-up and building construction divisions. In his spare time, Damon enjoys hiking, backpacking and shooting.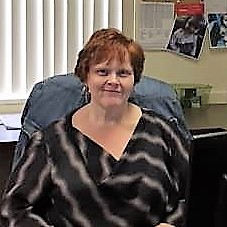 Sherry Walter
Administrative Assistant
Sherry joined the Stief Concrete team in October of 2011. She is an integral part of managing the front office. Her day to day duties include processing payroll, accounts payable, accounts receivable and managing project data. Outside of work, Sherry enjoys antiquing, yard saleing, traveling, and riding motorcycle with her husband Kerri. She also loves spending time with her children and grandchildren.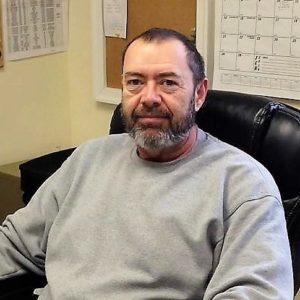 Charlie Mull
Operations Manager
Charlie has been with Stief Concrete for a total of 29 years, and holds the title of Operations Manager.  He is an invaluable part of the Stief team, as his daily duties include scheduling manpower, and assisting foreman in purchasing materials for all projects. He also assists in overseeing day to day operations on each job. In addition, Charlie is involved in the hiring process, from interviewing to placement. In his spare time, Charlie loves spending time with family and is involved in various church activities. He also enjoys the outdoors and is an avid homebrewer.

Derrek Keller
Estimator/ Procurement Manager
With 20+ years of experience in the construction industry, Derrek is an asset to the estimating team. He holds the title of Estimator/ Procurement Manager and his daily responsibilities at Stief Concrete include bidding potential jobs and submitting job proposals, as well as creating and maintaining successful business relationships with clients. In his spare time, Derrek enjoys spending time with his family and coaching his son's baseball team. He also enjoys all outdoor activities, wood working and building custom fishing rods.

Luke Frymyer
Estimator/Procurement Manager
Luke comes to us with a Bachelor's Degree in Business Management from Millersville University and a few years of experience in the construction industry already under his belt. We are excited about his future with the company and look forward to seeing him succeed in his position as an Estimator/Project Manager. Outside of the office, Luke loves being in the great outdoors. He enjoys camping, hiking, kayaking, hunting, and fishing.
Ernesto Lara
HR/Risk Management Manager
Ernesto is the newest addition to the Stief team. As Risk Management Manager, his main responsibility is to travel to job sites to ensure the safety and well-being of our Stief family, as well as those we work with onsite. On the HR side he is involved in things such as hiring, employee training, short term disability practices, and  staying up to date with ever changing safety regulations. Ernesto has quite a few years of managerial experience in the construction industry and was in the United States Marine Corps for eight years before joining the Stief team. Outside of the office he enjoys snowboarding, fishing, and watching and playing football. Welcome, Ernesto!